What is Wing Chun?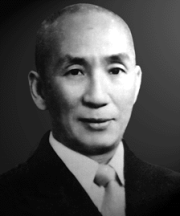 Wing Chun is a very unique and scientific form of martial arts. Wing Chun is a style of Kung Fu that originates from China, the martial art was later refined in Hong Kong. Wing Chun's specialty is in close contact combat, using quick punches and kicks with a tight defence, coordinated through agile stances and footwork for a quick advance. The effectiveness of Wing Chun is achieved by well coordinated attacks with simultaneous defence and vise versa. Due to its effectiveness this martial art makes for an effective form of self defence. The student must learn to deliver the correct amount of energy, whilst staying relaxed when possible. A good Wing Chun Sifu (instructor / teacher) will teach the student to overcome force with positioning and turning rather than meeting it head on. The style uses kicks, sweeps, palm strikes, punches, trapping and control techniques as part of its fighting arsenal.
Kung Fu Lineage
Pictured top left is Grandmaster Ip Man (sometimes referred to as Yip Man). Ip Man taught many famous martial artists including the late Bruce Lee. The other photos are Ip Man's sons Grandmasters Ip Chun and Ip Ching, and their student, Samuel Kwok. This linage can trace its history back to the origin of Wing Chun.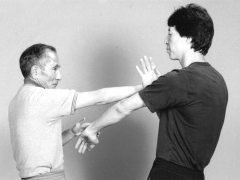 It was Ip Man's dream to make the Chinese martial art Wing Chun, a well respected fighting system around the world, and through tuition by his sons, Samuel Kwok has played his part over the last twenty five years. Sam Kwok has helped bring Wing Chun to the forefront of Martial arts practice today. There are many Wing Chun schools and instructors up and down the United Kingdom, as well as across Europe, in Denmark, Germany, South Africa, Australia and the United States to name a few. Many of the Sifu's at these schools owe a great deal of their understanding of the art to the influence of Samuel Kwok's teaching of traditional Ip Man Wing Chun.

Master Samuel Kwok
Cape Town Seminar
November 2016